Anne Tardos
Illustrated Chronology
1943: Born on December 1, in Cannes (France). Father: Tibor Tardos, Hungarian novelist; mother: Berthe Tardos, Austrian radio producer, both are active members of the French Resistance movement.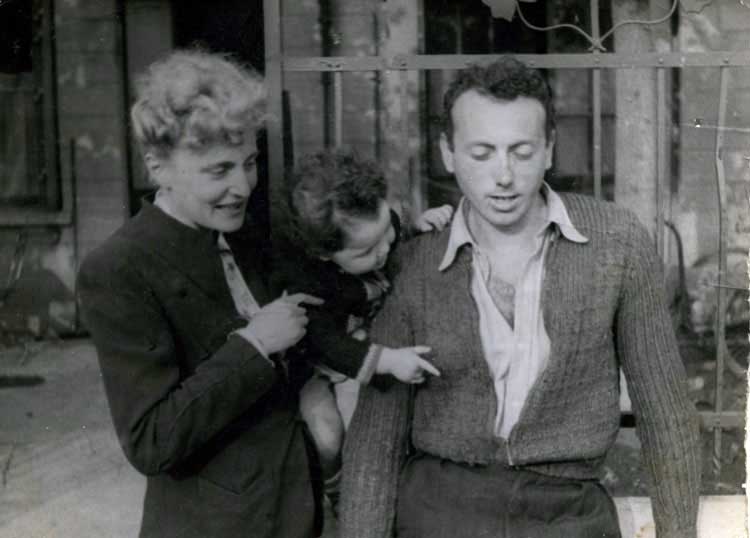 1948: Moves to Budapest, Hungary, where father becomes columnist for the largest national newspaper; and mother becomes producer of a weekly German-language radio program, beamed into neighboring Austria.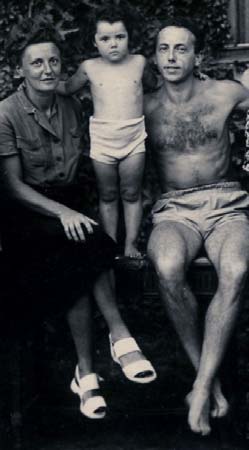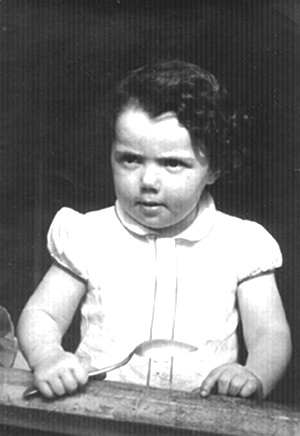 1950: Transfer from Hungarian grade school to the Russian-language Gorky School of Budapest, which is designed to educate children of resident Russian diplomatic personnel. Learns some Russian and a world history that significantly differs from the one she later learns in the French lycee.
1955-56: Child actor in French radio broadcast of weekly soap opera.

1957: Her father's arrest and imprisonment, along with other writers, result in her sudden move to Vienna to live with one of her two aunts--her mother's sisters. Her mother remains in Budapest for another year. Her father remains imprisoned for the next two years, until Louis Aragon visits Moscow, where he pleads for the release of the Hungarian writers, upon the urging of the actress Simone Signoret, who in turn, had been urged by AT's mother, Berthe, to do so.

1957: Enters high-school at the Lycee Francais de Vienne, French being the only language she knows at the time, besides some Hungarian and some Russian. At the Lycee, she learns German.
1961-62: Attends Film School at the Akademie fuer Musik und Darstellende Kunst in Vienna. Studies acoustic guitar and piano.
1962: Joins the Vienna Puppet Theater as puppeteer, using Javanese style puppets.

1962: Moves to Paris and lives there for two years, supports herself with sales clerk and waitress jobs, and begins making small sculptures by carving figures into hardened plaster chunks, as one would into alabaster, until her downstairs neighbors complain about the scraping/carving sounds. She reads Engels, Mann, Schopenhauer, and Rex Stout, all in German.

1964: Returns to Vienna. Brief employment in a commercial darkroom, developing contact sheets.

1965: First visit to New York.
1966: Second visit to New York, and decision to stay. Friendship with artist Richard Lindner; art dealer Felix Landau; and the architects Serge and Vally Sabarsky. Meets artists Saul Steinberg, Sam Francis, Larry Rivers, Red Grooms and Mimi Gross.
1967-70: Studies at the Art Students League of New York: Live Drawing and Mural Painting, with Edward Laning; Anatomy and Renaissance Perspective, with Robert Beverly Hale; and Sculpture, with John Hovannes. Receives Ford Foundation Tuition Grants.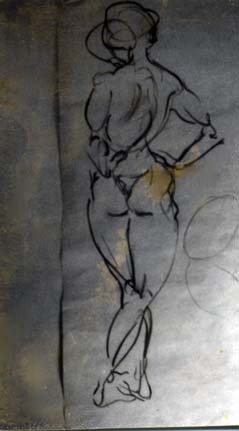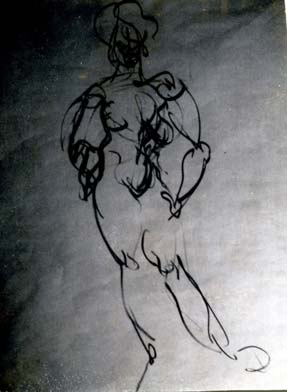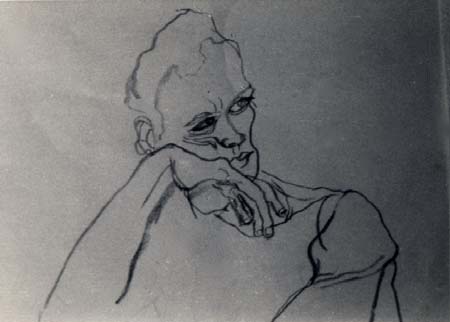 1971: Moves into a loft on the Bowery, where she produces video artworks. Shows "Apple Eaters" at the Kitchen, as a multi-channel video installation of her friends eating an apple, each in their own personal way. (The Kitchen restores the work in 2003, and they edit a one-channel version.)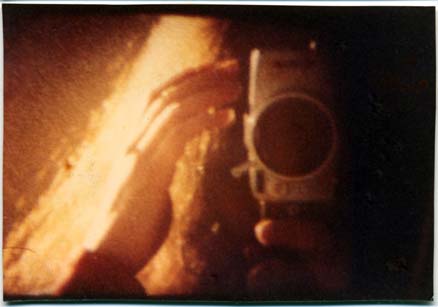 1972: Her 1970 film portraiture of randomly selected New Yorkers, "Faces" is shown at the exhibit "Art et Technologie," in the Palais des Beaux Arts, Bordeaux, curated by Jean Dupuy.

1972: Solo exhibitor of multi-media installation at 112 Greene Street Gallery, New York, curated by Allen Katzman.

1974: Moves to a loft in Soho. Friendship with Simone Forti, Nam June Paik, Shigeko Kubota, Charlotte Moorman, George Maciunas, among others in various fields of the avant-garde.

1975: Her friends, Ay-O, Emmett Williams, and Robert Filiou, introduce her to Jackson Mac Low.

1976: Marries Israeli sculptor, Oded Halahmy. The couple divorce after two years.

1978: Meets Mac Low again. He asks her to a concert by Richard Teitelbaum at the Kitchen. Tardos and Mac Low will stay together until Mac Low's death in 2004.
1979: Begins writing multilingual poetry, an exploration that continues for several years.

1980: Begins an over two-decade-long series of collaborative performances and recordings with Jackson Mac Low. The two remain independent artists. They travel extensively, participate in international sound poetry festivals and Fluxus festivals. For the years of working and traveling with Mac Low (1980-2004) see "Readings/Performances/Concerts/Exhibits/Festivals (Chronological List of Activities in Descending Order)"

1983: Meets Roof, the cat, on the roof.
1990: Marries Jackson Mac Low.

1998: AT's mother dies at age 86, in Vienna.

2002: Roof dies at age 19, in New York.

2003: AT's father dies at age 85, in Paris.

2004: Mac Low dies at age 82, in New York.

2005: Tardos completes the work on Mac Low's book Doings, published the same year.

2007: Meets composer Michael Byron at the studio of pianist Nurit Tilles.
2008: Publication of Mac Low's book Thing of Beauty, edited by AT.

2008: Publication of her book I Am You, which comprises the five long poems written between 2004 and 2007.
2010: Byron and Tardos move in together.
2011: Publication of her book Both Poems, containing the two poems, "Pronounce" and "NINE 1 - 63."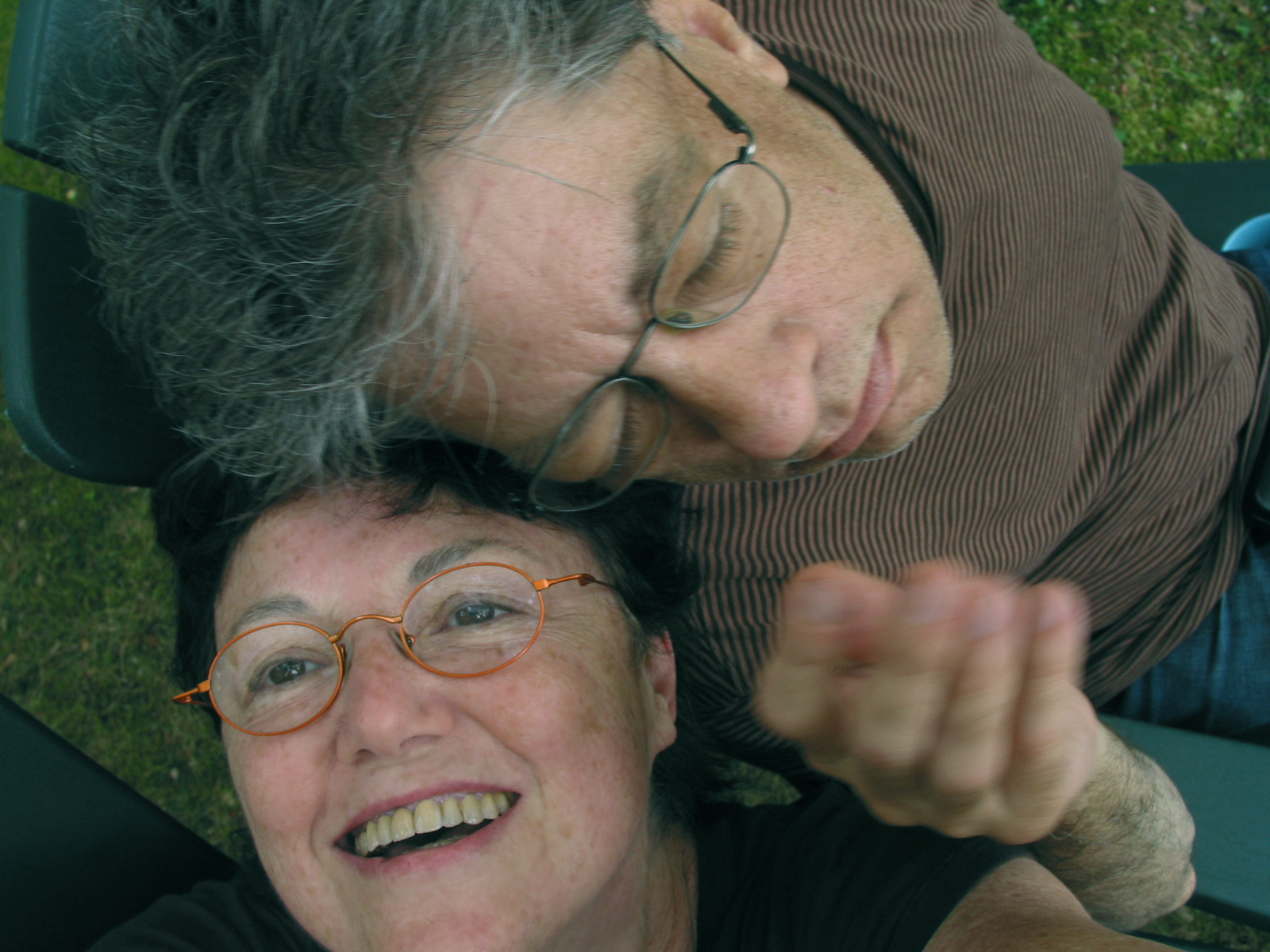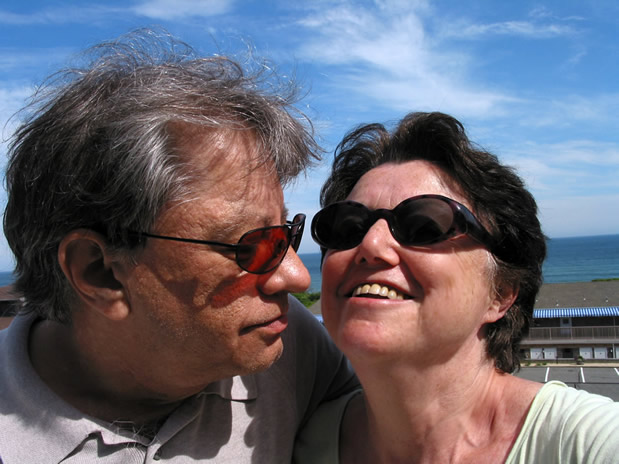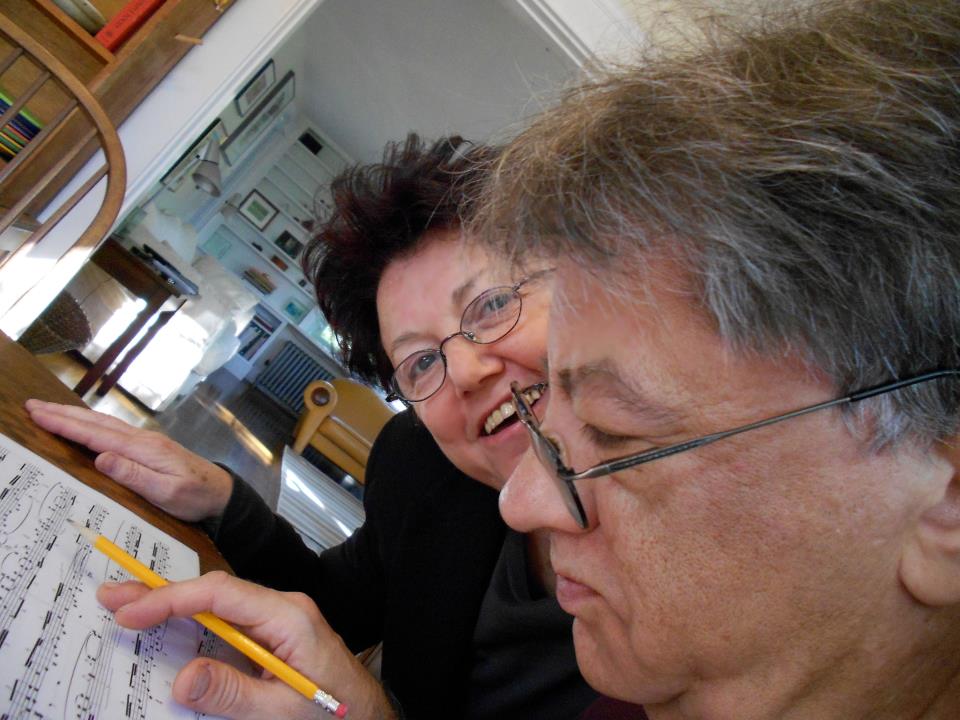 2012: Marries Michael Byron on February 9th, in New York.
2012: Publication of Mac Low's 154 Forties, edited by Tardos.
2012: Publication of The Celebration (2009-2012), song cycle written with Byron for baritone Thomas Buckner, and piano quintet.
2014: Publication of Mac Low's The Complete Light Poems: 1- 60, edited by Tardos and Michael O'Driscoll.
2015: Publication of her book of poems NINE 1-126, BlazeVOX [books]; poems written between 2009 and 2015.
2016: Publication of her book of poems I AM YOU, BlazeVOX Books; poems written in 2008, first published by Salt Publishing, UK
2017: Publication of The Camel's Pedestal; BlazeVOX Books, poems written between 2009 and 2017.
2020: Publication of The Exploding Nothingness of Never Define; BlazeVOX Books, poems written between 2018 and 2020
For a complete list of publications, see bibliography
Updated 2020